Bio Book
Tell us about yourself and what you've been doing!
Your biography (autobiography). Meanwhile, we need your bios!! Tell us about your life since High School!
PLEASE EMAIL YOUR BIO & PIC TO us@rhs2002.org!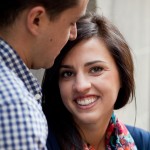 Katia "Jorgensen" Littrell ~ Belmont, MI: I graduated from Kalamazoo College with a B.A. in Psychology in 2006 and moved to Boston. After four years of sales, I completed a Masters of Education of the Deaf, and am now teaching students with hearing loss in the greater Boston Area. I'm now married to Scott Littrell and we are expecting our first daughter!
UPDATE 2017: Katia and Scott have a daughter, Nora, and son, Jack!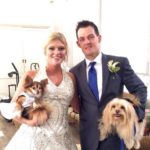 Ashley Brauer-O'Connor ~ Westlake Village, CA: I went to Grand Valley State University for Communications. While in school, I modeled under NeXt Model Management in Los Angeles. Since graduation in 2005 from GVSU, I have lived in Beverly Hills, CA and started a web development and marketing company (AB Web Development). I have a passion for special needs children and have been working with a family (in my spare time) with a sweet, non-verbal boy with a seizure disorder, autism, and his amazing younger brother. I married Patrick O'Connor November 1, 2014, and we live together with as many rescue dogs as we can handle! Patrick is a screenwriter for Disney, Nickelodeon, and also a producer at NFL Network.
UPDATE 2017 ~ Patrick and I moved to Westlake Village, CA, just outside of Los Angeles where we hope to start a family!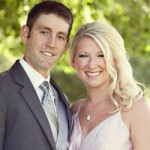 Ashlea "Dutton" Soufrou ~ Grand Rapids, MI: After graduation I went to Western Michigan University and graduated with my BA in 2006. I started my career working for a medical device company, Stryker, in a Marketing position. I had the opportunity to spend 3 years as a road warrior and traveled to 40 of the 50 states which was an incredible experience. In 2009 I moved into a sales position and now cover Western Michigan hospitals helping them with their sustainability goals and reducing their carbon footprint. After 9 years of dating, 2001 RHS graduate Bill Souffrou, and I tied the knot. We live in Grand Rapids and spend most of our time running a lawn and landscape business as well as remodeling foreclosed homes. Our free time is spent doing anything outdoors, traveling and spoiling our 2 "K-9 kids" Captain and Dixie.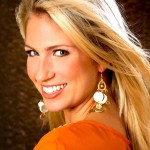 April Soderstrom ~ Boston, MA: Owner of April Soderstrom Jewelry. http://aprilsoderstrom.com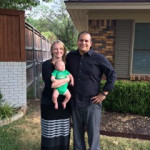 Hannah "VanHoven" Rosales
About 3 years ago we moved from Florida to Arlington TX. I am currently a Science Teacher and love it. We recently welcomed our Little boy in June 2015. We will be celebrating our 9 years of marriage in October 2016.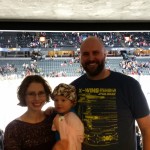 Jackie (Kwiatkowski) Sherwood ~ I graduated from Michigan State in 2006 with a BA in Psychology and then graduated from Elmhurst College in 2008 with my Masters in I-O Psychology. My husband Brian and I have been married since 2008 and we have a beautiful little girl who is now 2. We live in Caledonia, MI and I work at Northpointe Bank in Grand Rapids.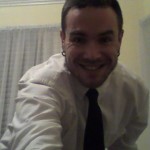 Zane Zivinski ~ Still keepin' it too real for suburbanites. Holar!
Zane lives in Grand Rapids, Michigan and works at Charley's Bar & Grill. ~UPDATED JAN 2016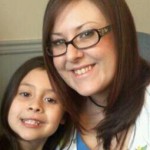 Bree Middleton ~ Grand Rapids, MI: I became a mom, my daughter, Parker is almost 6. I went back to school; became an MA and phlebotomist and work for Metro Health. I plan to return to school at some point in the future to continue education in the medical field.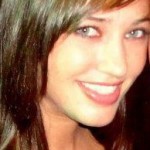 Jessie Newman ~ Corpus Christi, TX: I became a registered dietitian and currently live in Corpus Christi Texas and am the director of a weight loss surgery program. I am not currently married and do not have children. I have been going to school and climbing the corporate ladder since 2002.
UPDATE 2017: Jessie is married and has a beautiful daughter and another on the way!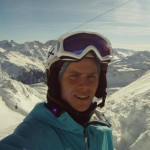 Tim Holbert ~ Clarkston, MI: I studied Mechanical Engineering at Kettering University from 2002 until December 2006. I now am an engineer at GM working on the Duramax Diesel. I live on a lake in Clarkston, Michigan and still do as much skiing as I can.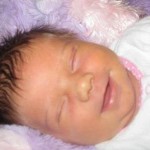 Stephanie "Jones" Lyon ~ Grand Rapids, MI: I'm a registered dental assistant. I married my wonderful husband Tom October 30th 2010. We have a beautiful daughter Keira who will be three in September. We are also expecting another baby girl in April.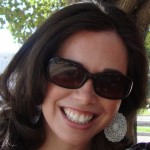 Erin "Vander Velde" Walker ~ Grandville, MI: My husband and I were married in 2009 and lived in Kalamazoo up until this year when we moved back to the Grandville area. I graduate from Western with my masters as a Physician Assistant on August 10th, 2012.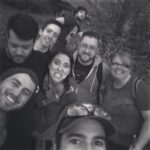 Justin (a.k.a. Miles) Wadsworth: ~ Alpharetta, GA: Since graduating from RHS, I've attended Savannah College of Art and Design, and graduated in '06 with a Bachelor of Fine Arts in Interactive Design and Game Development. From there I obtained my first Game Industry job with Frozen Codebase (2007) as an Environment Artist. We were a small independent LLC, of Green Bay, WI, and we worked on small titles for Xbox 360, PS3 and Wii Ware. After a short 2 years, the studio shut down. Shortly thereafter, I traveled down south to Austin, TX, where I attended an independent online art school called TAD, or The Art Department– unaffiliated with University of TX– this school became one of the first waves of online art education in the US, and one of the greatest experiences in art education that I could have ever hoped for. It really helped open up the floodgates of my creativity. I worked in a small workshop studio environment with a few students, and we shared online class rooms with artists from all over the world. The program lasted for 30 months (2010-2012). A little while after I graduated, in August 2014, I landed an apprenticeship that evolved into a full-time position as a Character Artist with OMNOM Workshop, LLC, of Austin, TX. OMNOM Workshop is an outsource studio for several game studios around the US. They're "name to fame" was that several members were former artists and Art Leads from Vigil Games. We worked on some amazing projects in that time, and needless to say– my time was well spent with the people of OMNOM. I had a great amount of mentorship and a lot of great memories from that place. I chose to move on from OMNOM in October 2016, and am now working full time with Hi-Rez Studios, of Alpharetta, GA, where I work on character art for SMITE. Time has kinda taken me full-circle, and it's been a long journey, but for what it's worth, it's been great. I'm currently single, but I live with my cat, Lavidia. The picture is from a hike with friends of Hi-Rez, from Blood Mountain. Thanks for keeping in touch– and if there is ever another class 02′ gathering, I'll be on the look out. Portfolio: http://artstation.com/miles (Updated 2017)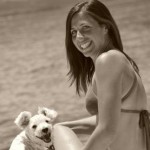 Jamie Erbes ~ Alexandria, VA: I graduated from Ferris State University with a bachelor's degree in Construction Management and managed commercial construction for several years in West Michigan.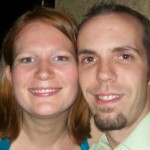 Valerie "Berkenpas" Tolliver ~ West Bloomfield, MI: I am married to a wonderful husband of two years and we live outside the Detroit area. Not currently in school but going back in the fall, hopefully. No kids currently just enjoying the married life and working.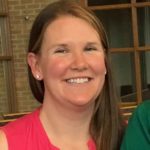 Katie "Mahoney" Pazynski ~ Kalamazoo, MI: I graduated from Western Michigan University, where I met my husband Matt. I now work with young children with autism in the Kalamazoo area.
UPDATE 2017: We now have two amazing daughters who keep us pretty busy.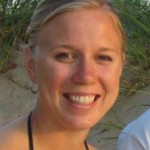 Nicole "Raska" Cohcran ~ Dexter, MI: I graduated from Grand Valley State University in 2006 with a public relations degree and married my wonderful husband, Mike, from Zeeland, MI in 2006. We have one three year old daughter, Ellie, and another daughter due in July 2012.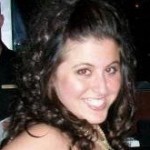 Maggie George ~ Rockford, MI: I graduated from Ferris State University with a bachelors degree in Business Administration with minors in Marketing and Hospitality. I currently work for Farmers Insurance at their corporate location in Caledonia. I have 2 children.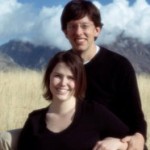 Karin "Lewis" Guynn ~ New Canaan, CT: Since graduation in 2002, I attended BYU in Provo, Utah and graduated with a BS in Microbiology in 2006. I met my husband, Evan Guynn at BYU and we married one semester before we graduated. In June 2006 we moved to New Canaan, CT so that my husband could start his job in NYC and I where found a job at Boehringer Ingelheim Pharmaceuticals in Ridgefield, CT. I worked as a Clinical Scientist managing clinical trials and preparing data on investigational new drugs for submission to the FDA. I helped bring to market Pradaxa (the first novel anticoagulant for stroke prevention in atrial fibrillation in 50 years) and Tradjenta (a type 2 diabetes compound). In November 2011, after 5 1/2 years at Boehringer, I resigned to take on a new, exciting career as a full time mom, raising my beautiful daughter.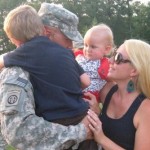 Kelly "Addis" Berger ~ Fayetteville, NC: I served 8 years in the Air Force and graduated with Bachelors in Elementary Special Education. I plan to continue with Master in Speech Pathology. I have been married for 9 years to my soldier Jeremiah who is also from Michigan. Together we have two kids and two big dogs.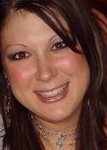 Tera "Brackett" Hopkins ~ Richmond, TX: Married with 3 kids enjoying beautiful Texas! 🙂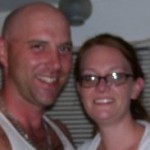 Britney "Hamilton" Fankhauser ~ Cedar Springs, MI: Well I have 3 wonderful kids. 2 boys and 1 girl, from my first marriage. Now I am married to a wonderful man, Justin Fankhauser who has 4 kids, 2 boys, and 2 girls, so now I have 7 kids all together its fun. We traveled to the West with all 7 and it was a blast!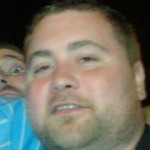 Adam Harroun ~ Rockford, MI: living life…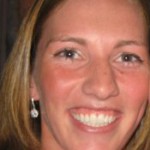 Katie Clarin ~ After graduating from Michigan State with an Advertising degree, I decided to go back to school for Education at Aquinas College. This summer it has all paid off and I have finished my classes and earned my Masters degree in Education. This coming fall I will be going back to my roots and teaching Math at North Rockford Middle School. While going back to school I also coached Water Polo for the Rams as well as a little middle school coaching.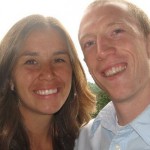 Annie Mas-Smith ~ Grand Rapids, MI: I graduated from Calvin College in 2006 and have been working there ever since. I currently am the Area Coordinator, overseeing the on-campus apartments that house juniors and seniors. I have been married for almost 6 years and just recently had a baby boy, Henry.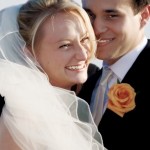 Hannah "VanHoven" Rosales ~ Cape Coral, FL: For the last 10 years I have been working as a Veterinary Technician. I moved to Florida after completing 2 years of college at GRCC. I transferred to Florida Gulf Coast University. I just Graduated with a BA in Secondary Education Biology.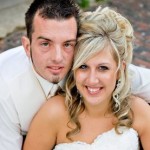 Heidi "Duitsman" Parker ~ Rockford, MI: I graduated from Central Michigan University in May 2006. I started out in commercial banking and now work in the insurance industry. I married my husband in November of 2009. We live downtown Rockford now with our spoiled dog Boss. UPDATE: Heidi and Josh have a beautiful daughter, Mara.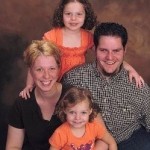 Jessica "Calkins" Dietrich ~ Rockford, MI: I work at Devos Children's Hospital as a Nurse Tech in Pediatric Sedation. I have been married for almost 8 years and have 2 children. I am currently in school to finish my nursing degree.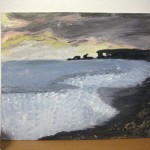 Olivia "Urlaub" Moore ~ Plymouth, MN: 10 years later, I'm married to my husband, Matt, who I met when I moved to Los Angeles for work. We married in 2007 and spent two years in Nashville, TN. We moved to Minneapolis, Minnesota in 2010. We have two kids, Hudson, age 3 and Harper, age 1. http://saturatedpalette.etsy.com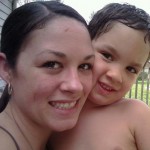 Krista Plank ~ Grand Rapids, MI: I went to culinary school at GRCC class of 2005. Getting married to Ross Dykstra. We have 3 boys Jackson is 6 & Brennen and Brody are 19 months.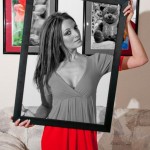 Meaghan Beaver~ Grand Rapids, MI: Account Executive at Mlive Media Group.
UPDATE 2017: Meaghan is now married and moving to Vancouver with her new husband!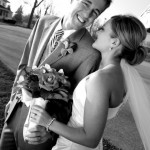 Tyler McCoy~ Holland, MI: Lead electrical/robotics engineer at JR Automation.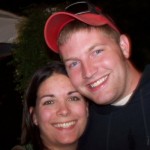 Alissa "Johansen" Bolema~ Clarksville, TN: I have just finished my MBA with a concentration in Strategic Management. I am also expecting our first child, a boy, and Keagan and I will celebrate our 10 year anniversary this December. I work in Property Management and currently reside in Clarksville, TN.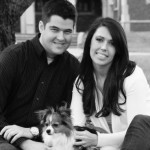 Chris Copus~ Chicago, IL: I studied Finance at Michigan State and graduated the summer of 2006. From there I worked in Detroit for a couple years, and am now in Chicago, as a Finance Manager for a media/advertising agency here. I got married in February 2011…no kids in the near plans but we do have a 7lb Papillon who's my best bud (other than my wife ha). Very manly dog 🙂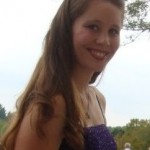 Rebekah "Osbun" Sanderson ~Grand Rapids, MI: I attended GVSU and worked at Verizon for 5 years. I married Gabe in 2006 and we have four boys: Gabriel (4), Nathan (3), Joey (18mo) and Danny (2mo). Gabe and I own a property management business.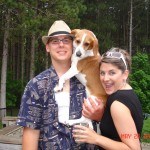 Kate "Foote" Bialkowski ~ Charlotte, NC: I Graduated from MSU in 2006, packed up in 2008 and moved to Charlotte, NC where I have been teaching Kindergarten for the past 4 years! I've finished my Master's degree, been married to my husband for almost 3 years and am currently in the process of moving back to the Mitten!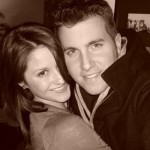 Andrew Bosse ~ Rockford, MI: Married. No kids. Account Executive for Johnson Controls. Lived in Chicago after graduating from Ferris State with a bachelors in engineering and MBA. Moved back to West Michigan for new job in 2011.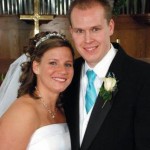 Emily "Cook" Tejchma ~ Coopersville, MI: I graduated from Grand Valley State University in 2006 with a double major in Accounting and International Business. I work as a Staff Accountant at Global Forex Trading in the finance department. My husband and I met while attending GVSU and just celebrated our five year anniversary! We have a three year old Son and are expecting child number two this Fall!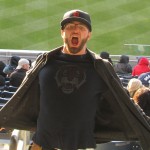 Matthew DeGraaf ~ New York, NY: After HS I served as an Army Ranger in the 1st Ranger Battalion in Savannah, GA. Got out in 2005, moved to Colorado to live the good life and go to school in Boulder. Now I'm living in Harlem and studying math education at Columbia University, and in the fall will be assisting the Columbia Lions Baseball team.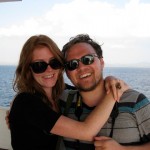 Scott VandeKerkhoff ~ New York, NY: After graduating from Michigan State, I worked in investment banking and then private equity. Now I am halfway through a two-year vacation earning my MBA from Columbia Business School. My girlfriend and I live on the Upper West Side of New York City.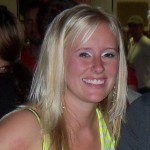 Lacy Brown ~ Rockford, MI: I graduated from Aquinas College with an Elementary Education Degree. I have a Mathematics major and Health, P.E., and Recreation minor. I am currently teaching 8th grade math at a middle school in Grand Rapids and I am in my 10th year of coaching middle school cheerleading in Rockford. I am attending Western Michigan University to receive my Masters in Educational Leadership.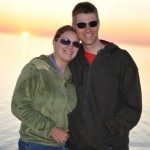 David Boboltz ~ Kalamazoo, MI: I graduated from Western Michigan University in 2007 with a degree in Mechanical engineering. I'm currently a Design Engineer at Stryker Instruments. Lastly, I've been married to my wife, Melissa, for just over a year.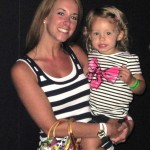 Megan "Gray" Scott ~ Southern, MI: I am married to an amazing man and have a 2 1/2 year old daughter. For a career, I am a teacher consultant for children with autism. My family and I live in southern Michigan. My time is spent enjoying time with my family and supporting children with autism and their families.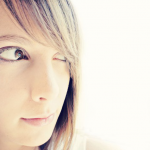 Sarah "Plite" Nelson ~ Grand Rapids, MI: I graduated from Kendall College of Art and Design in 2006 with a bachelors in Interior Design. I have worked at a commercial fabric company doing administrative and marketing work from my home in GR for the past 5 years as well as part time photography in my spare time. Married to my high school sweetheart, Kyle Nelson for 4 years and we are expecting our first child (boy) in August!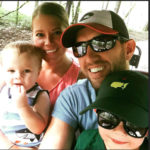 Christian Sack ~ Rockford, MI: I graduated from Grand Valley State University with my degree in Advertising/Public Relations in the winter of 2007. After an internship in the sports industry, I migrated into the Human Resources field where I am currently a Talent Acquisition Specialist with Gentex Corporation in Zeeland, MI. I mainly work within IT, Engineering, Finance/Accounting and Supply Chain areas at Gentex. I married my wife, Alyson in July 2009 and we are currently living downtown Rockford with our chocolate lab, Costa.
UPDATE 2017: Columbia, SC: Wife and I have two sons, Bennett (3) and Dalton (1) and work as a Talent Acquisition Manager with Hubbell, Inc.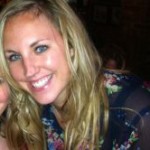 Ashley Goosen ~ Cleveland, OH: I'm currently living in Cleveland and working for Materion as a Process Engineer. I moved to Cleveland 5 years ago after graduating from Michigan State with my bachelors in Material Science Engineering. After two years of working the economy tanked, and I went back to school. I graduated from Cleveland State last spring with my Masters in Biomedical Engineering. My parents still live in Downtown Rockford and I visit several times a year, someday I may move back, but for now I love Cleveland and I'm really happy here.
Erin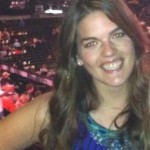 Meredith ~ Brooklyn, NY: After high school I attended Oakland University in Rochester, MI. While swimming my way through college I obtained my BA in Communications. Shortly after graduating I moved to New York City to work in advertising sales for CNN/HLN. Fortunately, I have managed my way up the corporate ladder and have landed on the complete other end of the spectrum working for Cartoon Network, Adult Swim, and truTV. I am enjoying every minute of the city but am missing the Michigan summers.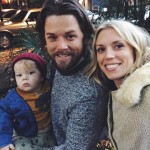 Julie "Harmsen" Fitts~ Seattle, WA: After high school I attended Calvin College in Grand Rapids and earned a Mass Media Comm and Business degree. After a couple years post college in the crumbling Michigan job market I packed my bags and relocated to Seattle, WA where I nannied while building my photography business.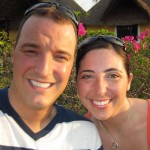 Erin "Pitsch" Schnautz ~ Rockford, MI: I married my husband Ryan on July 31, 2010 and we live in Rockford. I currently work at Spectrum Health Butterworth on the OB Special Care and Postpartum Units. A few years ago I decided to go back to school for my RN degree and start my classes this coming January. We don't have any children yet but do have a niece and nephew that we love to spoil. We love to travel and are looking forward to more traveling after I graduate.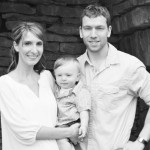 Baron Grutter ~ Kansas City, MO: After RHS, I headed to a small town, Lamoni, IA. There, I attended Graceland University, played Football for 2 years, ran Cross Country for 2, and ran Track all 4. I met my wife on the Track/CC team. I spent the next 4 years attending Dental School at the University of Missouri – Kansas City. In 2010, I graduated and joined a 35y/o practice, and in 2011, I had the opportunity to purchase the practice. The last year has been a true whirlwind, and I am currently in the process of hiring an Associate to work with me. My wife and I married in 2008, have a Shih Tzu named Barbie, a Boxer named G.I.Joe, and on 8/8/11 were blessed with our 'Little Man,' Bowen. God has been very gracious.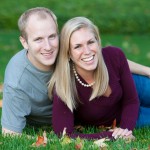 Stephanie "Maczka" Walter ~ Grand Rapids, MI: I spent 8 years at Michigan State for undergraduate and medical school. I am now finishing my 2nd of 3 years of Pediatric Residency at Helen Devos Children's Hospital in GR. I will celebrate my first wedding anniversary with my wonderful husband, Jay this summer.
D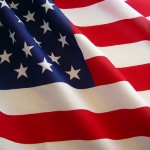 on Hamilton ~ All Over With The Coast Guard, but coming back to MI soon! : After graduating from RHS, I attended Montreat College in North Carolina for two years studying History. In 2004, I transferred to the University of Saint Francis in Indiana. I played soccer for both schools on scholarships. In 2005, I joined the Coast Guard Reserves from 2006 till now I have been deployed throughout the country in Michigan, Texas, California and also to Guantanamo Bay Cuba. Just a few weeks ago I found out that I will be integrated to the Coast Guard Active Duty and will be stationed back in Michigan. I have done pretty much everything with the Coast Guard from Search and Rescue to Military Escorts to Counter Drug and Counter Migrant operations. I will be returning to school to finish my BA in History and then starting my masters classes. I will be getting married this summer and am looking forward to returning to Michigan.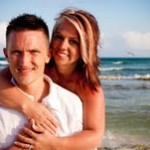 Maria "Hessler" Andrakowicz ~ Grandville, MI: I got my cosmetology license in 2003 and have been doing hair ever since. My husband, Matt and I got married in December of 2005. He has a son, Jaden 7, and we had 2 more children; Daniel 3, and Marissa 2. I am a very busy stay at home mom and enjoy working part-time at Jude's Barbershop.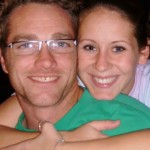 Kelly "Olson" Pawlowski ~ Phoenix, AZ: After high school, I attended WMU where I obtained my BS in Elementary Education. After college I moved to Phoenix where I have been teaching at a title 1 school for the last 5 years (kindergarten and 3rd grade). Currently, I play on the SOCAL Division One Tempe Women's Rugby Team. I met my boyfriend of 4 years at a rugby tournament and we just bought a house in Phoenix.
Update 2017: Kelly is now married and has a beautiful little girl.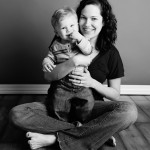 Andrea Montgomery~ Grand Rapids, MI: I married my high school sweetheart Ryan (class of '03) in 2005. We traveled pretty extensively for the first 6 years of marriage until our son Hudson was born in June of 2011. We're hoping he also has the travel bug, since there are many more places we'd like to see! I graduated from GRCC in 2007 with an Associate Degree in Nursing and then attended Ferris State University and received my BSN. I currently work full-time in the Spectrum Health Butterworth OR as a surgical nurse.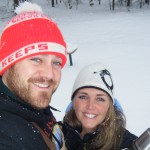 Derek Roberts ~ Ada, MI: After RHS I attended Lake Superior State University before transferring and graduating from Ferris States Construction Management program in 06, bought a house and moved to Ada. I am a Vice President at KPH Construction, a Milwaukee firm, and currently run our Grand Rapids office. Not married, no kids, traveling and loving life.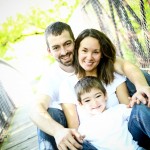 Leandra "Centala" Large
~ Grand Rapids, MI: Since graduating, I've been in the administrative/clerical field working at a ton of different positions. My husband, Jeff Large (class of 01) and I started dating in 2003 and had our son Isaiah in 2005, we got married last year June and we have another baby due this June! Life has been nothing short of amazing, and I have truly been blessed! God is good!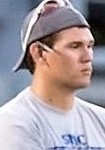 Bruce Gerber II ~ Belmont, MI: Working at Spectrum, GVSU and the Whitecaps. Back in school. Coaching football at East Rockford Middle School and wrestling at Rockford High School.
UPDATE: Los Angeles, CA: A few months after our 10 year reunion, (March 2013) I moved out to Bakersfield, CA for a job. I became the Director of Food and Beverage for a Major League Single High A Baseball team (Bakersfield Blaze), which was affiliated with the Cincinnati Reds. After 6 months, I moved down to Los Angeles to start working in Los Angeles. In 2014, I started working for a private company doing HR stuff (which also allows me to travel all over the country to expand our business) and I also began coaching Junior College Football at Santa Monica College. In 2016, I will begin my 3rd year coaching Defensive Line and Special Team Specialist.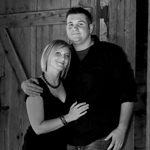 Sheena Harman ~ Kentwood, MI: I graduated from Grand Valley State University in 2008 with a BA in Psychology/Special Education and a minor in Elementary Education. I received teaching endorsements in Cognitively, Emotionally Impaired and Autism. I have been teaching at Sibley Elementary in Grand Rapids for 4 years. I work in a self-contained classroom for students with autism. I really couldn't imagine doing anything else. I am currently taking classes to obtain my masters in Behavior Analysis. I live with my boyfriend Ryan of 4 years in a house in Kentwood, Michigan. Our family includes his son Gavin (6 years) who comes to visit us in the summer from California and of course we can't leave out our other family component our Rhodesian Ridgeback/Boxer mix named Zoe that is a big mommy's girl 🙂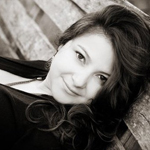 Jillian "Bancino" Schwander ~ Somewhere in a 116-year-old farm house: I graduated with a B.A. in Psychology and Cultural Anthropology from the University of Michigan in Ann Arbor in 2005. Since then, I've worked in the non-profit sector with several different populations, including victims of domestic violence and sexual assault, runaway and homeless youth, and foster care youth and families. While I love the work I do, my passion truly lies in coming home at the end of the day to my family and farm. My husband and I enjoy remodeling our 116-year-old farm house, growing crops and raising animals. Noah and I have been married for 6 years and have a beautiful 1 ½-year-old daughter, Eliza.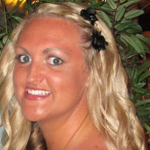 Mallory "Engelman" Defouw ~ Grand Rapids, MI: I graduated in 2008 from Aquinas college with a BA in education. That same summer married my husband Alan. I currently teach students with emotional impairments at Jenison Jr. High. I also am heading into my 10th year of coaching volleyball. I am the head varsity volleyball coach and assistant varsity soccer coach here at Jension High School. I'm currently getting my masters from GVSU!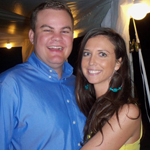 Emily "Lamport" Reisert ~ Columbus, OH: Graduated from Bethel College in 2006, named 'All American' tennis player, went on to receive my MBA and coach tennis at DII school Ohio Dominican University in Columbus, OH. Met and married Christopher Reisert, a Football Coach for the same university we are coming up on our 1 year anniversary in July. Currently work at the corporate office of Justice, (formerly Limited Too) as a Store Inventory Planner.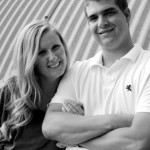 Rachel "Erickson" Whitmore ~ Grand Rapids, MI: After RHS, I graduated from Lansing Community College majoring in Sign Language interpreting. I am a nationally certified Sign Language interpreter and have been interpreting around west Michigan for 7 years. I also teach American Sign Language classes at Grand Rapids Community College, and I have been doing that for 6 years. My husband Andy and I have been married for 3 fantastic years. We enjoy snowmobiling in Kalkaska, MI during the winters and hanging out on the bay of Elk Rapids, MI in the summers. No children yet but love our rescue pup, Linsey.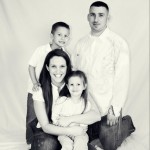 Bobbie "Burton" Demorest ~ Cedar Springs, MI: After graduation in 2002 I had 2 beautiful children Landon 7 and Claudia 4 and I married my husband Eric in 2010. I recently graduated from Davenport University in 2011 with my associates in medical assisting. I currently live in Cedar Springs and work at Grand Rapids Women's Health as a medical assistant.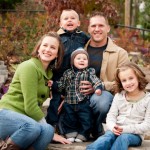 Sean Sarniak ~ Cedar Springs, MI: After "leaving" RHS, I finished up school at the glorious and prominent GR Technical High School before joining the Army as an Electronics Warfare/Electronics Technician in the MI sector. A couple years later, I re-classed to be an Infantry Mortarman and ended up as a Sergeant on a sniper team in Iraq. While mired in my Army adventures throughout Arizona, Texas, and Iraq, I married my RHS sweetheart, Amanda Greve, and started having a bunch of babies. To improve my chances of being around for the baby-raising (and baby-making!), I left active duty and joined the MI National Guard for a few years while attending GVSU for Electrical Engineering. I graduated about a year ago and currently do Embedded Hardware and Software design at a company called DornerWorks. I don't get to shoot anybody anymore and now I'm a big geek sitting at a computer all day, but I'm actually very happy with the work I'm doing and love spending time with my great family at our house in Cedar Springs. We're planning on quitting at three as our 7-going-on-16 year old daughter, Brielle, our funny yet adventurous 5 year old son, Chase, and our stubborn and loud 1.5 year old son, Brody, all provide us with enough excitement, already. Even after all my exploits, I somehow ended up with an awesome wife, great kids, and a job I enjoy. Life is pretty great…
Jennifer Johnson
~ Phoenix, AZ: I graduated from CMU with an Elementary Education degree and a triple minor in Reading, History and Child Development. I met Amanda, who is now my wife, at CMU playing rugby. We moved to Arizona, where I've taught First Grade for 9 school years, at a title one school in the inner city (just like Dangerous Minds ya'll lol). I got my Master's degree in Curriculum, Instruction and Assessment K-12 and we just had our first baby, her name is Dylan and she is pure perfection and pure magic. Peace and love everyone!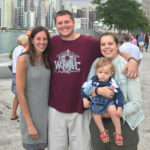 Derek Douglas ~ Wyoming, MI: I graduated from Aquinas College in 2008 with a BA of science. Degree in health, physical education, and recreation. Minor in psychology. Been teaching in Kalamazoo the past 8 years. Got married in March of 2013. Had our first child Maya Frances Douglas in April of 2016. Took a leave of absence to stay home and take care of my daughter. Currently living in Wyoming, MI.